Overview
The MIMIC Compiler imports SMI-compliant MIBs. These MIBs are used by the MIMIC Recorder to create starting simulations of existing devices. Customized simulations can be created with MIMIC Simulator's simulation language.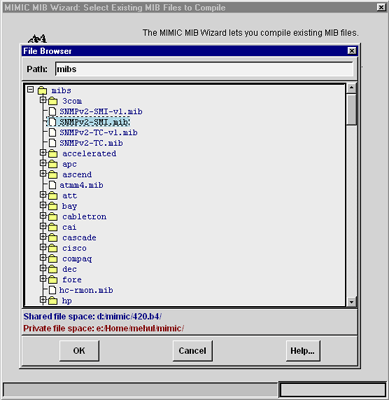 Applications
Compile the MIB of a device under development, and develop management interface in parallel.
Features
Import any SMI-compliant MIB.
Extend the existing MIB file with MIMIC's simulation language for customized behaviour of each MIB object.